Become an expert
Establish and grow your skill set. Discover the Glossify Way.
With the Glossify Way, you'll never consider yourself "Just a nail technician". Through our industry-leading training, you'll become a nail expert with a deep understanding of technique, procedure and products. We support you every step of the way throughout your training and once you qualify you'll become a life-long member of the Glossify nail technician community.
You will have the foundations to establish and develop a successful business.
You'll never look back!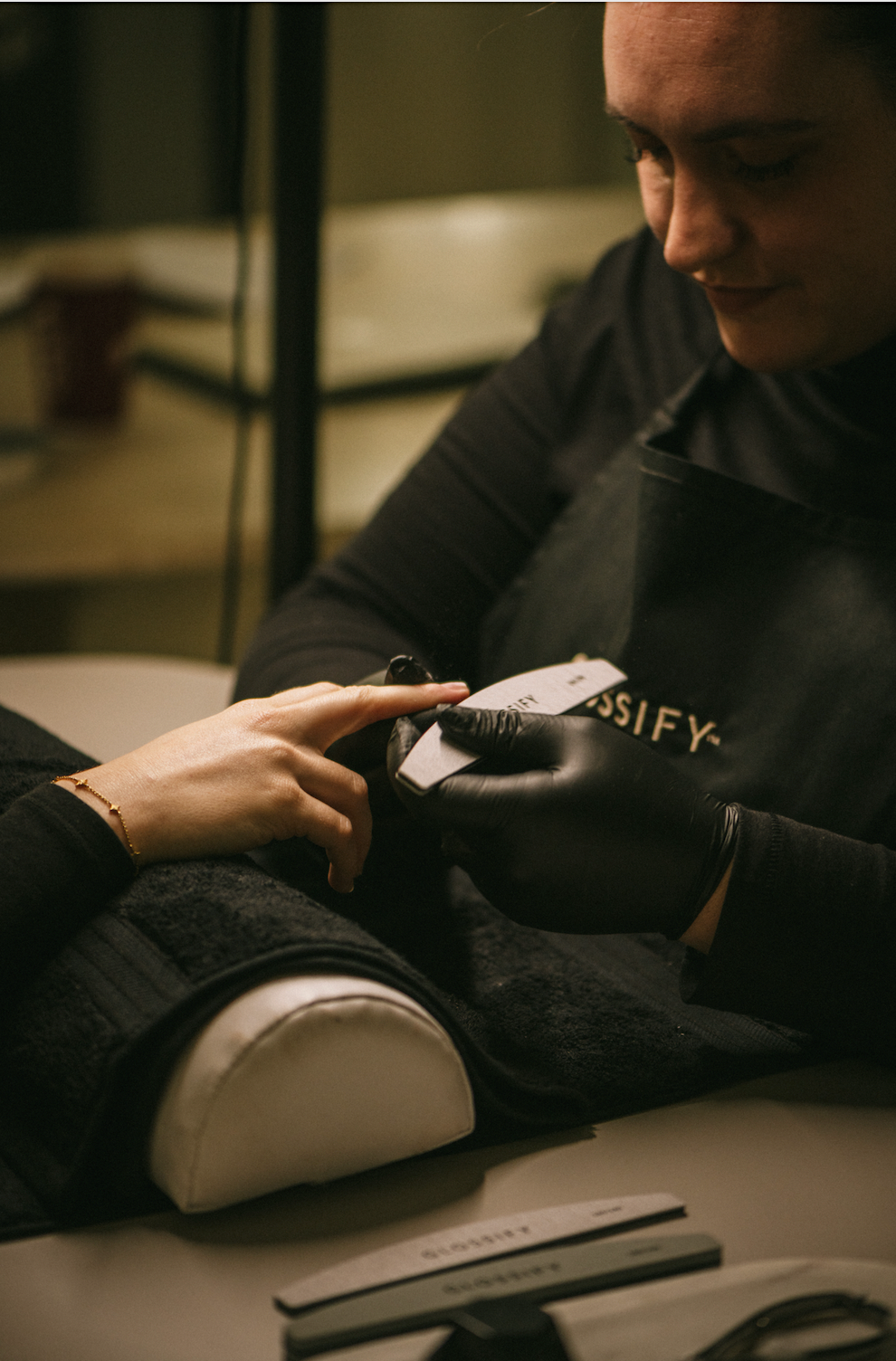 Our mission for nail education is different
"After years of witnessing outdated training methods and having multiple conversations with industry experts on where we saw the education system lacking, we developed Glossify Professional. We believed we could make a real impact in the way nail technicians are trained and the tools they are given to go onto have a successful and fulfilling career.
We devised these training plans around wanting to cast out old techniques and give students the opportunity to truly take their career to the next level. We have placed the utmost value on creating courses that have community, engagement and personal development at the heart of it all, beyond profit, we aim for industry change."
Jasmin Bainbridge, Head of Education
Why you should choose Glossify Training
Glossify's Professional training program is completely unique. Developed on the premise that the industry was missing an in-depth level of training and some much needed modernisation. Glossify courses are built in a way that sets students up for success and a fruitful career, instilling a skill set for them to master their craft and put it into real life practice quickly.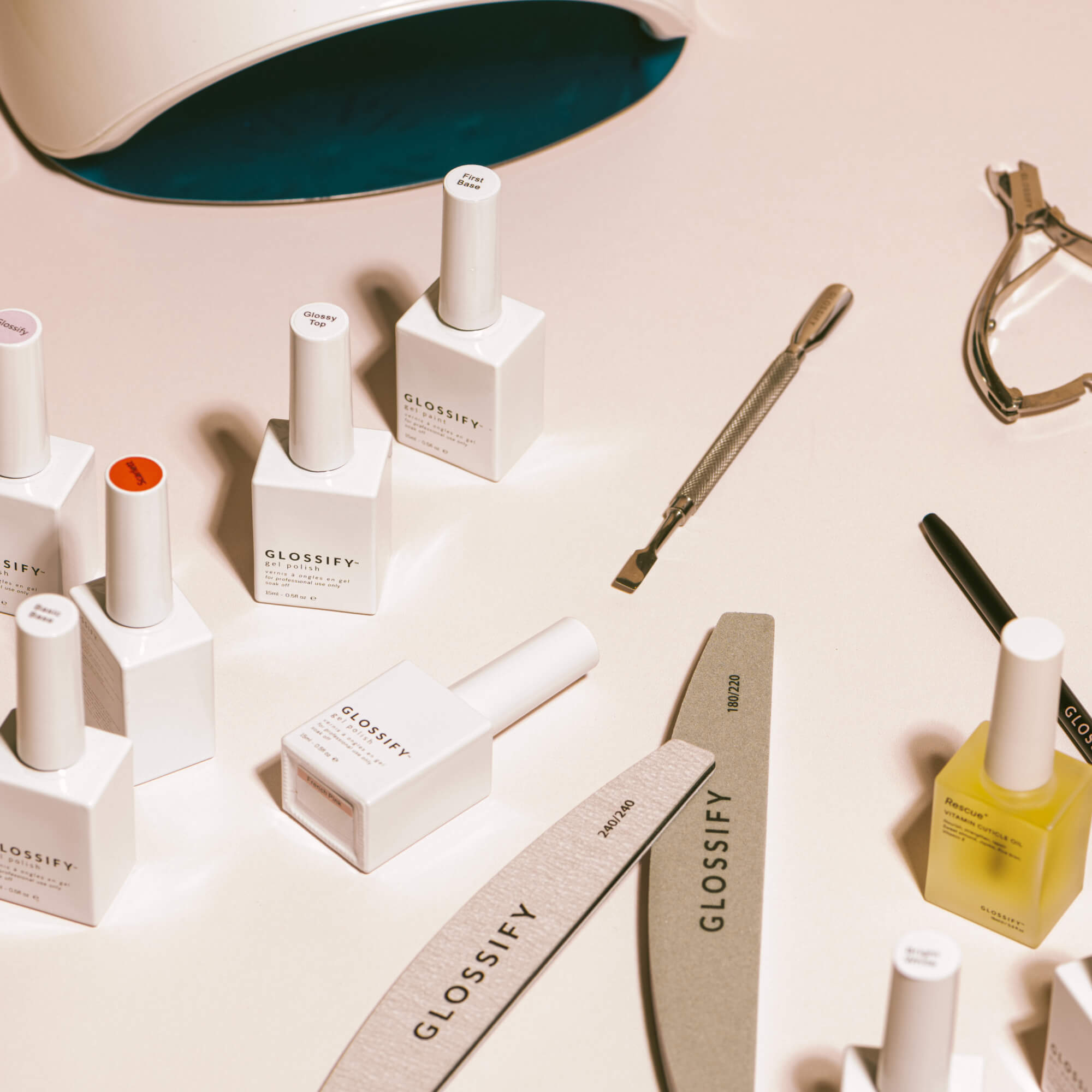 Our courses were developed for those who are
Wanting a long-lasting and fulfilling career
Long for creative freedom 
Don't feel like they are currently fulfilled in their job
Would love flexible working hours 
Crave financial independence
Want to have their own successful business 
Need a change from their current career path
Would like to be part of a supportive community for life 
Would like more options to earn additional income
Want to better their business structure 
Would like to maximise their potential as a nail technician 
Would like industry-leading guidance and advice 
Want to upskill their knowledge and technique to a new level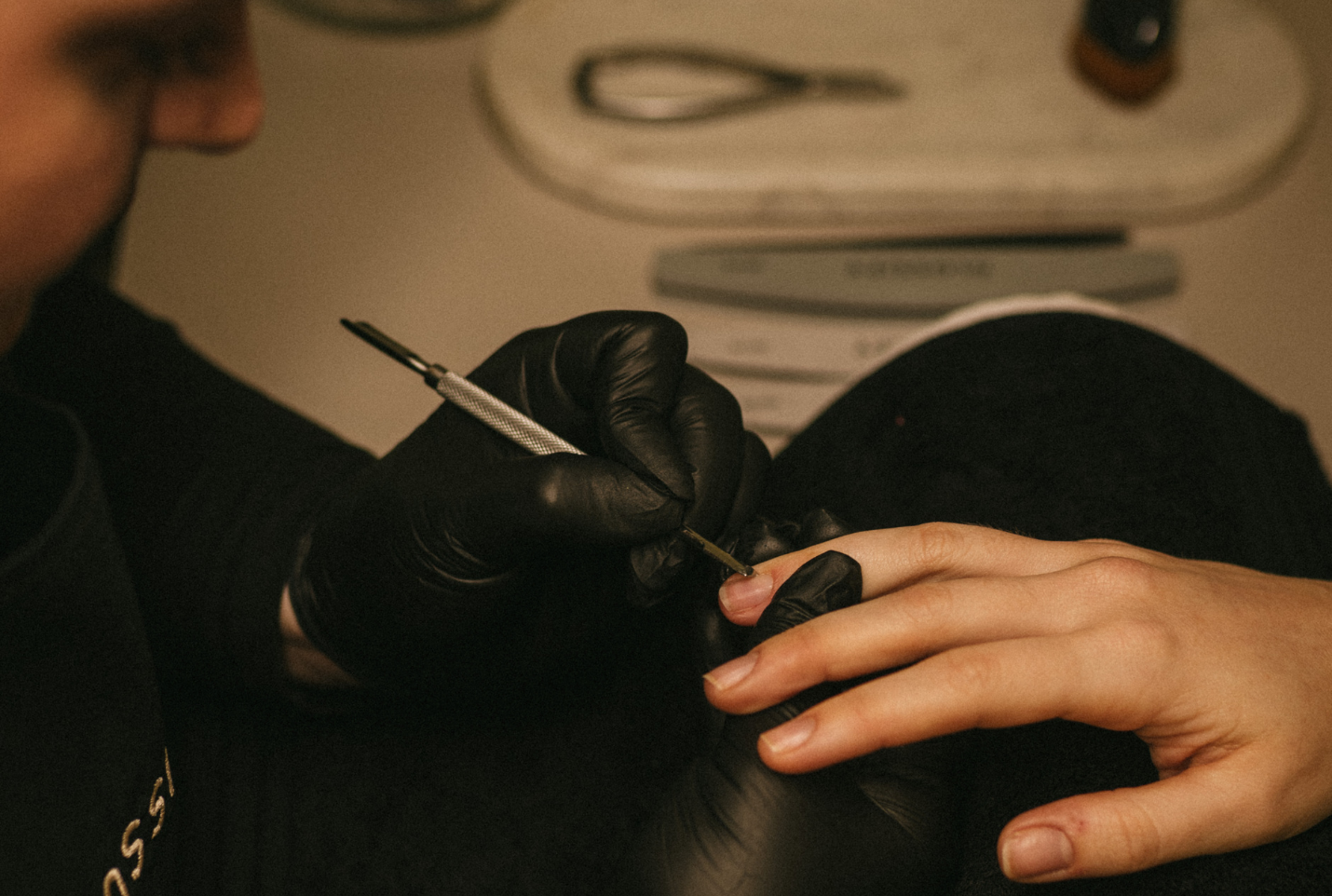 Glossify Gel Polish Foundation 
This accredited course is the first step in becoming a Glossify Certified nail technician. The Glossify Gel Polish Foundation course will provide you with the skill and knowhow to have a vibrant career, that offers you more fulfilment and freedom. No previous qualifications are needed.
Glossify Builder Gel Expert
Learn everything you need to know about the product that changed the industry. Naturabuild bridges the gap between gel polish and advanced enhancement techniques.
Glossify Gel Polish Foundation & Builder Gel Expert
This is a combined course of Gel Polish Foundation and Builder Gel Expert. This is the best start for your knowledge, confidence and business. By combining essential in-depth beginners theory and expert Glossify application methods in the most popular gel products on the market. 
Glossify Pro Conversion
Perfect for nail professionals that already have the qualifications, but want to enhance their skills the Glossify way or are looking for a deeper understanding and further education. This is the most in-depth course to understand  how we do things at Glossify, to take your skills and business to the next level.